Trade/craft
We provide you with solutions for window and façade construction
Whether large orders or small quantities - at DEFLEX® you will always find the right solution for your construction situation from trade and commerce. Our experts in the field and in the office will be happy to advise you directly on site or digitally. Of course, we will also train your employees if you wish. Digitally or in person at your company - you decide. You already know what you need? Then use our B2B webshop and order directly online.
We provide professional advice at every stage of your project planning: as early as the planning stage with our digital aids, when solving a problematic construction situation directly on site or when training your employees. We do not leave you alone.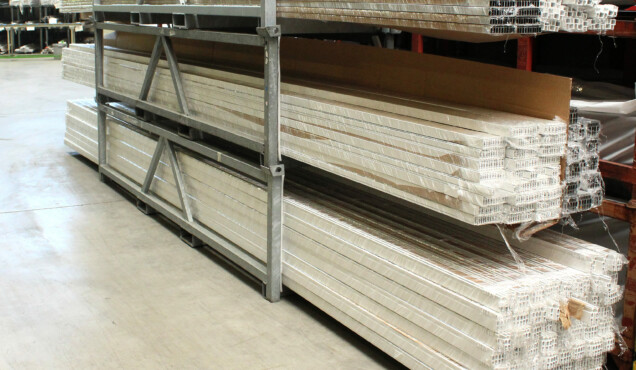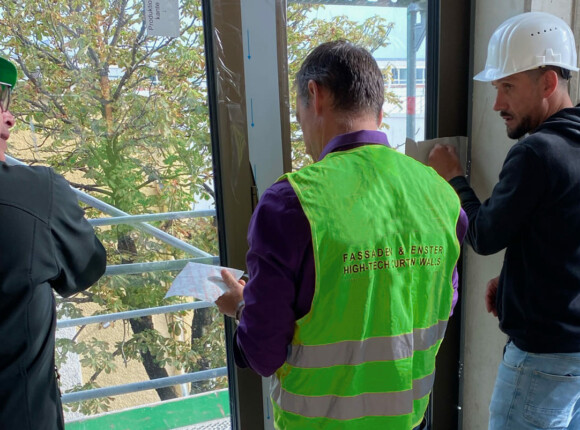 Professional property advice in every phase
The DEFLEX® experts look back on decades of experience, which they are happy to pass on to our customers. Feel free to contact us for problematic construction situations - we will find a solution.
Technical application advice has a long tradition at DEFLEX®. Because for some problems you need special solutions. And who could know more than the DEFLEX® team, which has been developing and testing products for many years?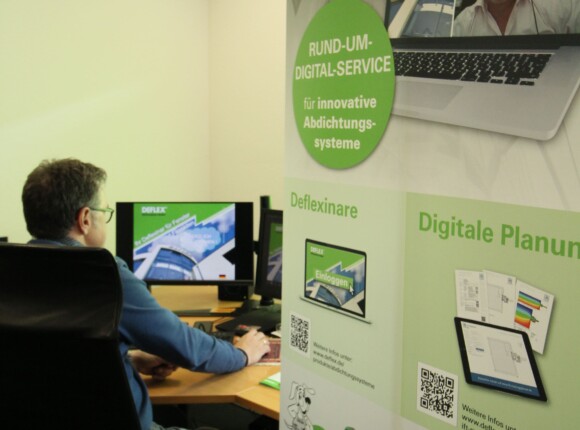 Training by DEFLEX® experts
Customer proximity and a partnership-based approach have been practised by DEFLEX® for years. This also includes assembly training and our online seminars, the so-called "Deflexinars".
Would you like to have yourself and your employees trained by waterproofing experts? Then please feel free to contact us. The DEFLEX® team in the field and in technical application consulting will show you how to use our products in a practice-oriented manner. Either on site at your premises or online in our Deflexinars, which can also be booked individually.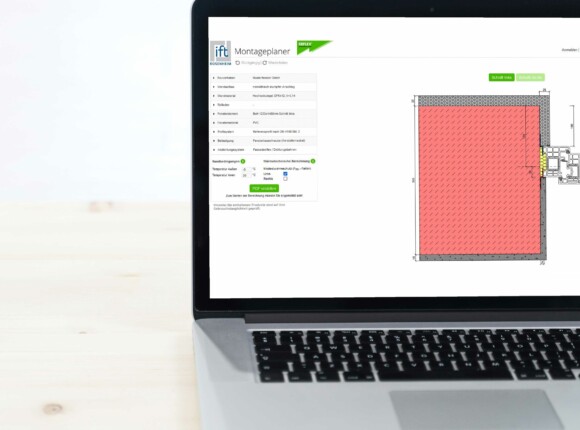 Help with tenders and support with planning tools
Let our standard-compliant tender texts and the ift installation planner support you in your planning. This makes project planning quick, easy and compliant.
The Heinze tender text manager is a tool available on Germany's leading information platform for building products. All stored tender texts for DEFLEX® sealing systems. insect protection and pre-wall installations can be downloaded free of charge.
The ift installation planner helps you with the online planning of building connections.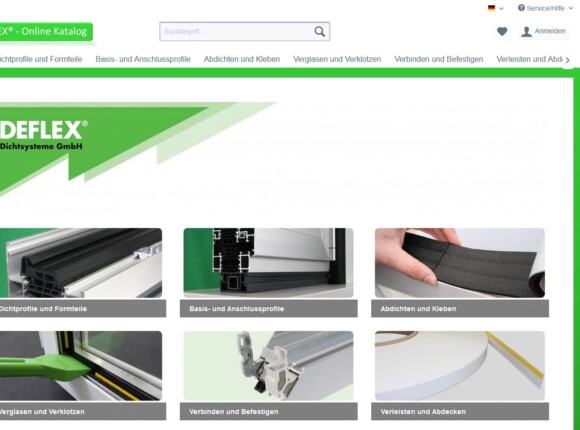 In today's world, things have to be quick and easy. With your personal login for the DEFLEX® B2B webshop, you have direct access to your prices and stock availability.
Use the convenient DEFLEX® webshop to order your DEFLEX® products quickly and easily. Here you can also obtain further information such as stock availability and data sheets. With your personal login, you can see your prices directly and quickly calculate your projects.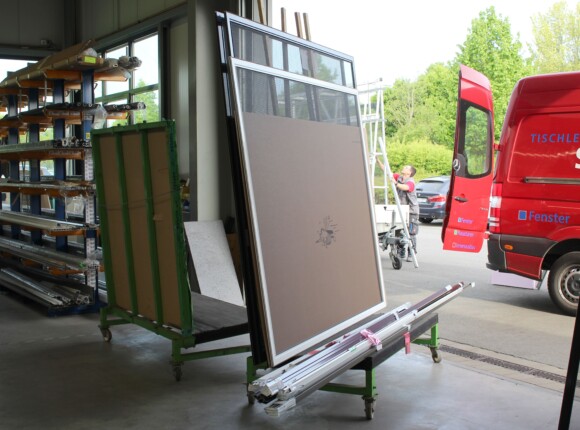 Even in difficult times, our customers knew and know DEFLEX® as a reliable partner in terms of delivery capability.
DEFLEX® offers customers the fastest possible delivery through optimised warehousing (except for long goods). Due to production and warehousing in Germany, we give you security of supply and price stability.
The 19,000 m2 premises serve as a development and innovation centre as well as a production facility and central warehouse. From here, DEFLEX® delivers to more than 2,500 customers from specialised trade, commerce and industry worldwide.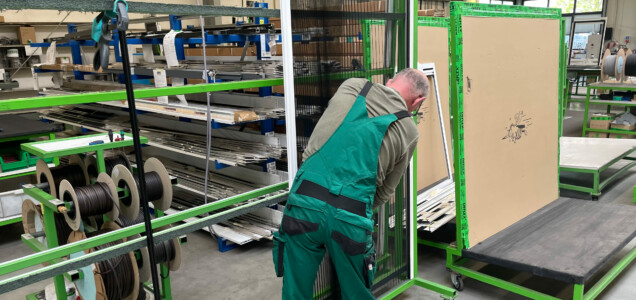 DEFLEX® is your perfect partner right from the planning stage of insect screens - not only for sophisticated installations. If required, the experienced employees are available on site for competent expert advice and provide direct help with dimensioning. DEFLEX® system partners benefit from the many years of know-how of DEFLEX® employees. A comprehensible price list generator makes life easier for fabricators: system selection, colour scheme, extras and much more can be quickly recorded for price calculation.
Insect screen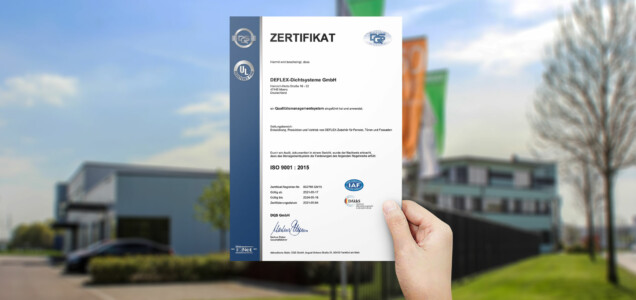 DEFLEX® products are subject to strict quality control. DEFLEX® waterproofing systems are certified by ift Rosenheim. Our ISO certificate 9001:2015 is regularly checked by an independent institute.
Many DEFLEX products also have a CE mark. We are continuously expanding our listing with the German Sustainable Building Council (DGNB).
DEFLEX® quality